Minna Åman-Toivio ran for city council elections in Oulu, Finland in 2017 and won a seat in the new board. I designed her website, a leaflet and a series of ads. All of them with a consistent brand according to the client public image.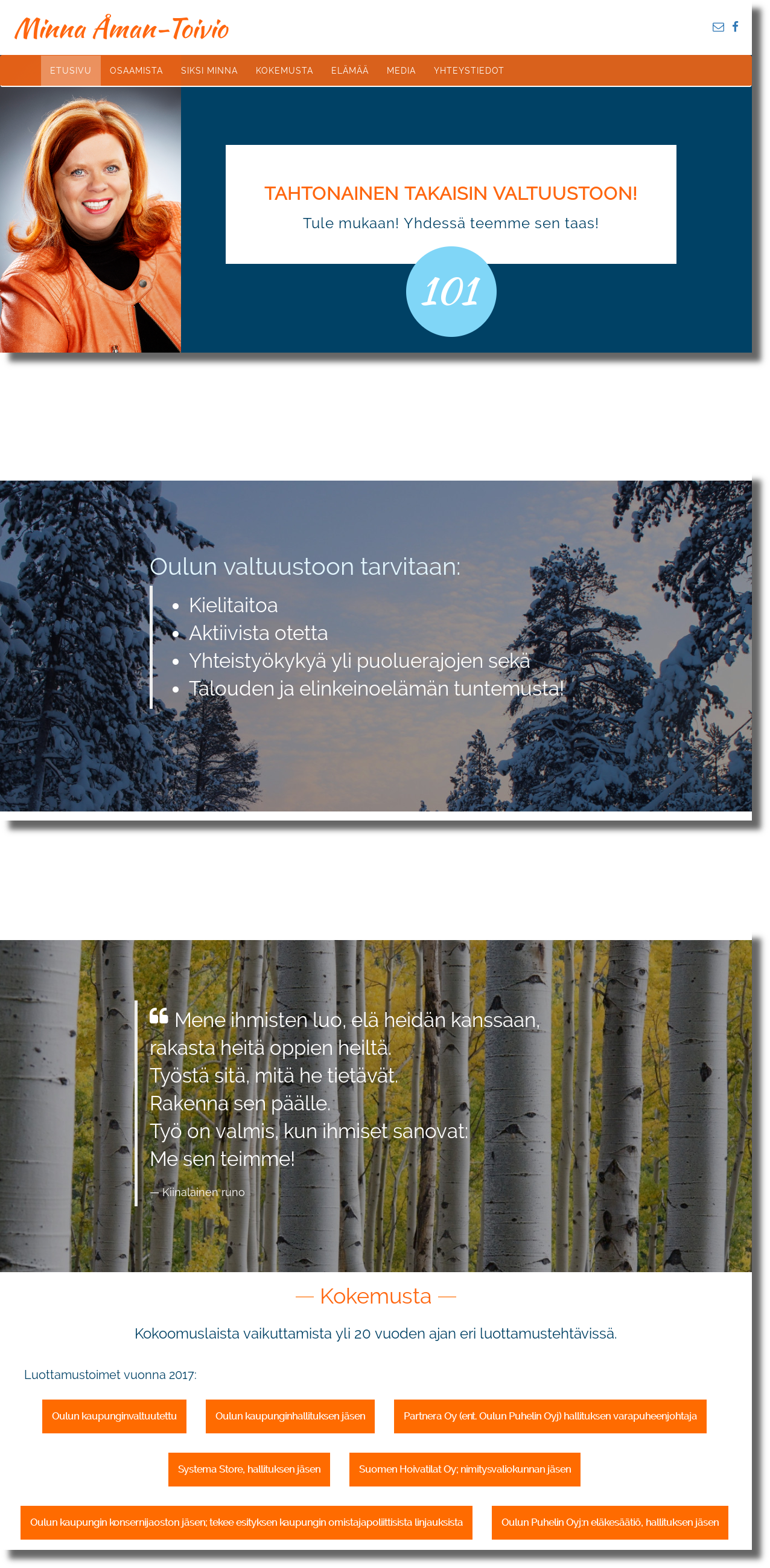 The brochure website was designed for voters that would be interested in the client's proposal as well as to find out who she is. Minna is well known for her company, MedKit, which uses orange as its main brand color. Therefore the website colors relate to her company and the political party.
The site also features Finnish nature pictures and a smooth parallax animation as an eye candy for the visitor and connection to Finnish culture. The site was SEO and it quickly ranked among top 3 results in Google. A preview of the site can be found here.
A series of ads meant for local newspapers (print and electronic) and social media was designed with the same theme in mind.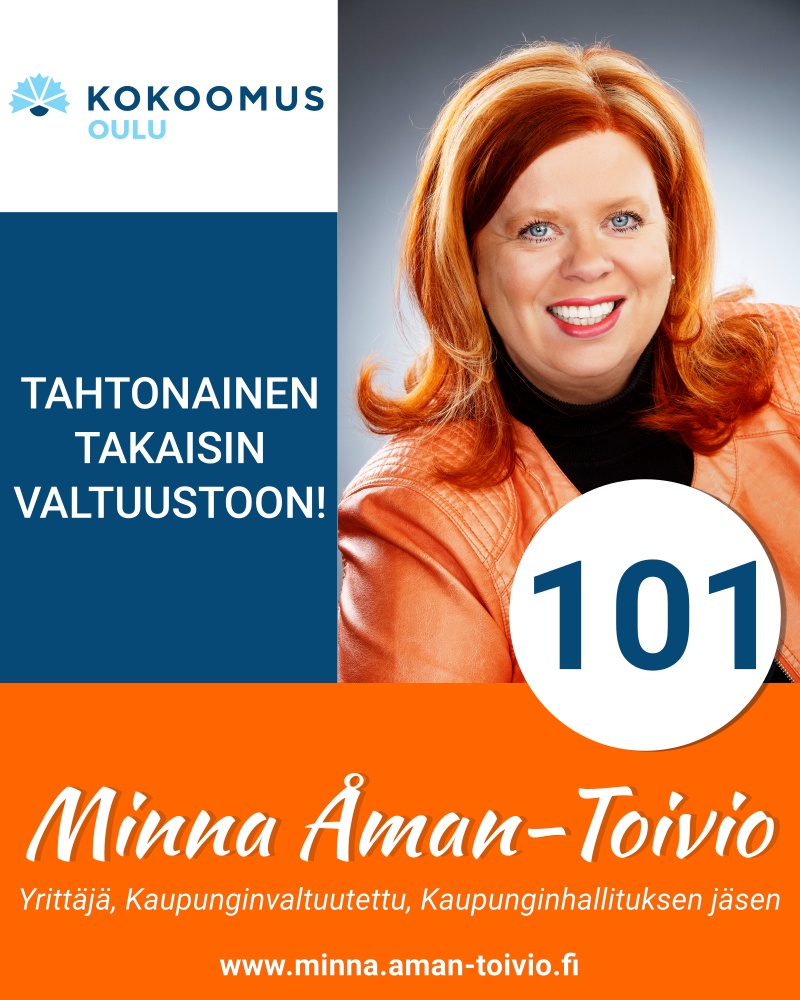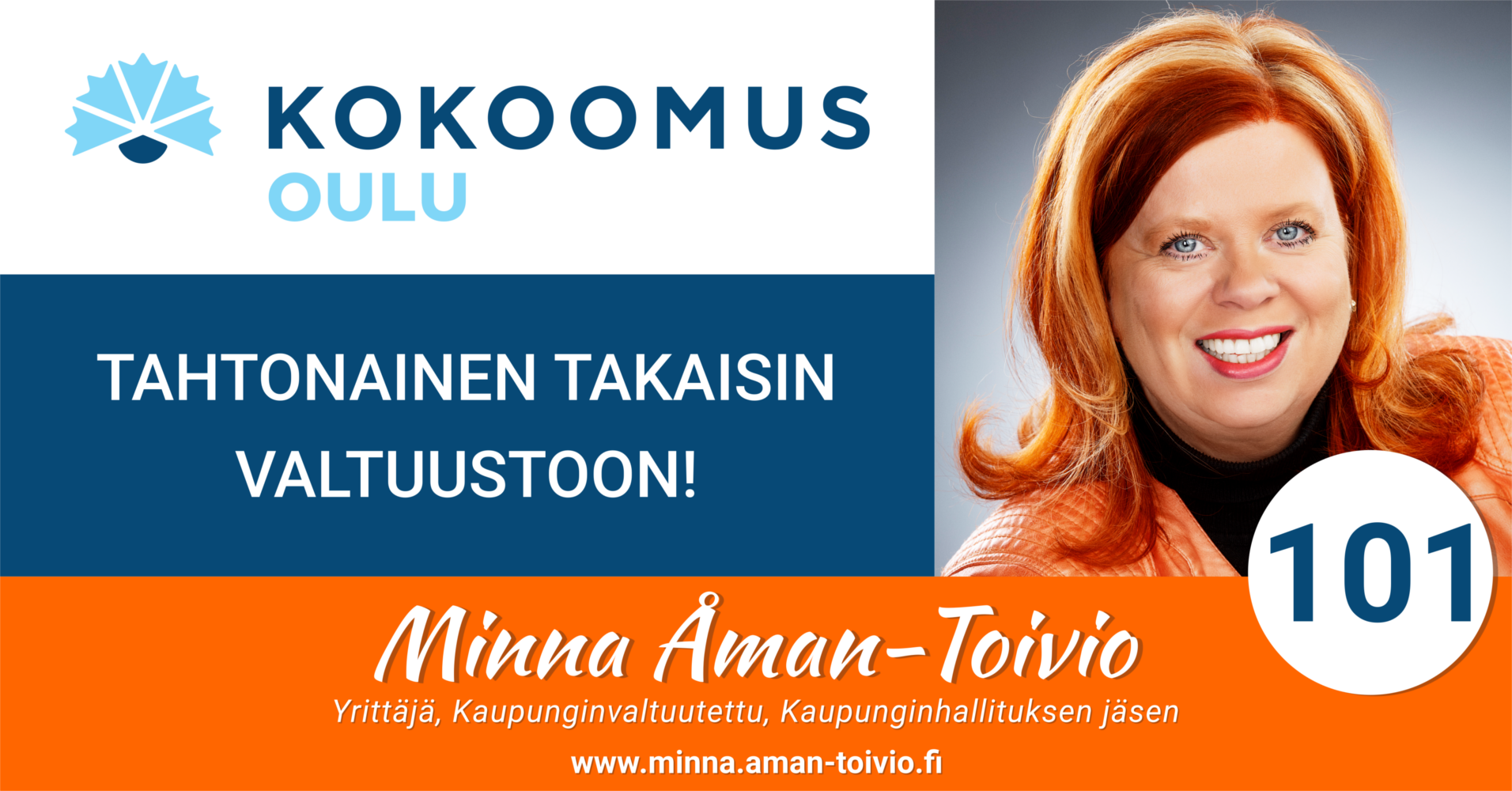 Finally, a leaflet was designed for local distribution.